THE ARCHERY TAG EXPERIENCE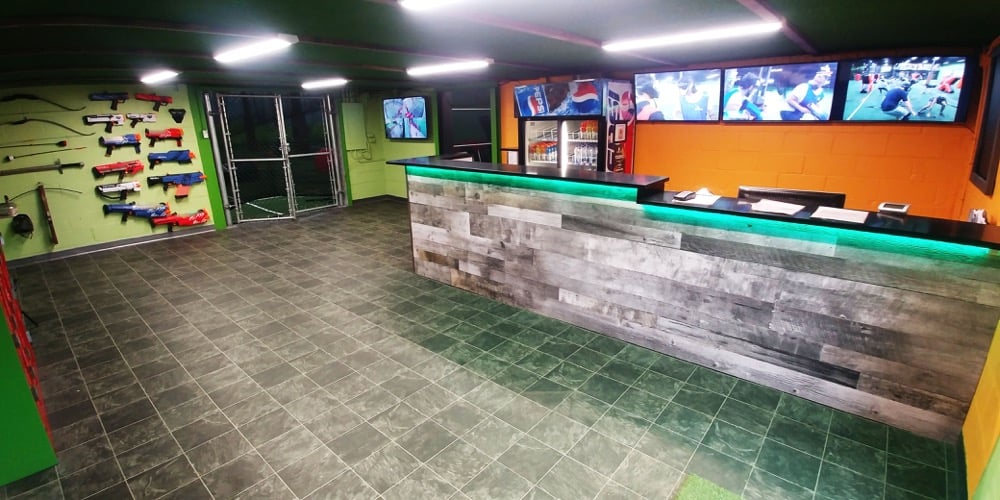 The Venue has a surface of more than 10,000sf and is fully air-conditioned. There are changerooms and combination lockers at your disposal (no need to bring a lock).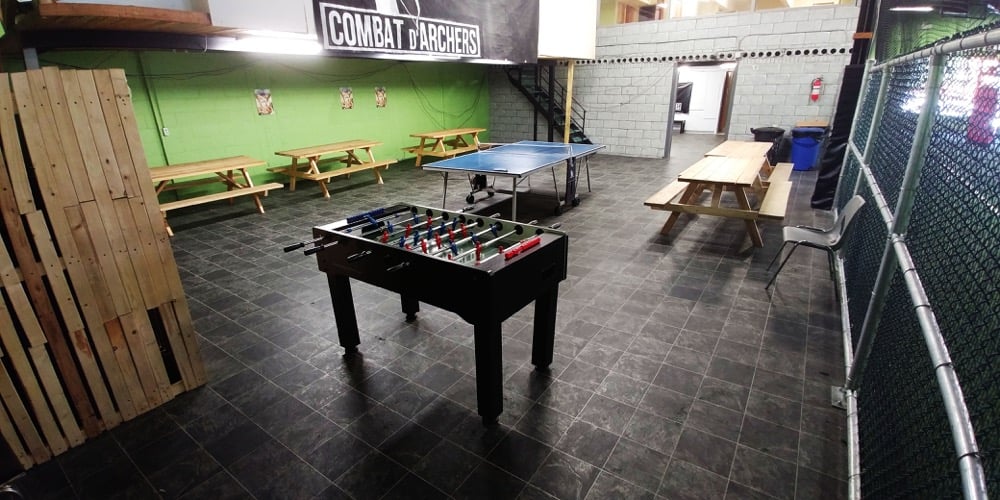 The Lobby is equipped with a Ping Pong table and a Foosball table. The admission fee covers access to these games before and after your game.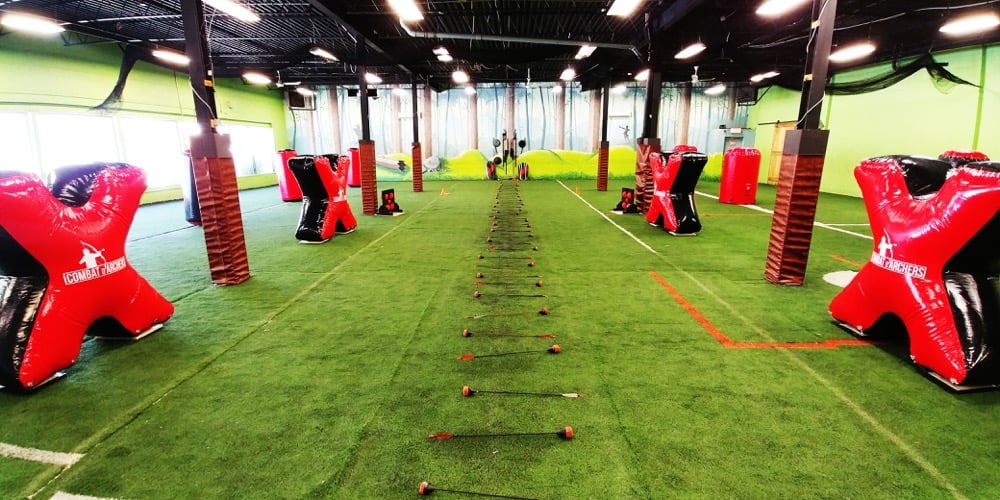 The field sits on Astro Turf and is Montreal's Largest indoor Combat Archery playing field for up to 40 players playing simultaneously!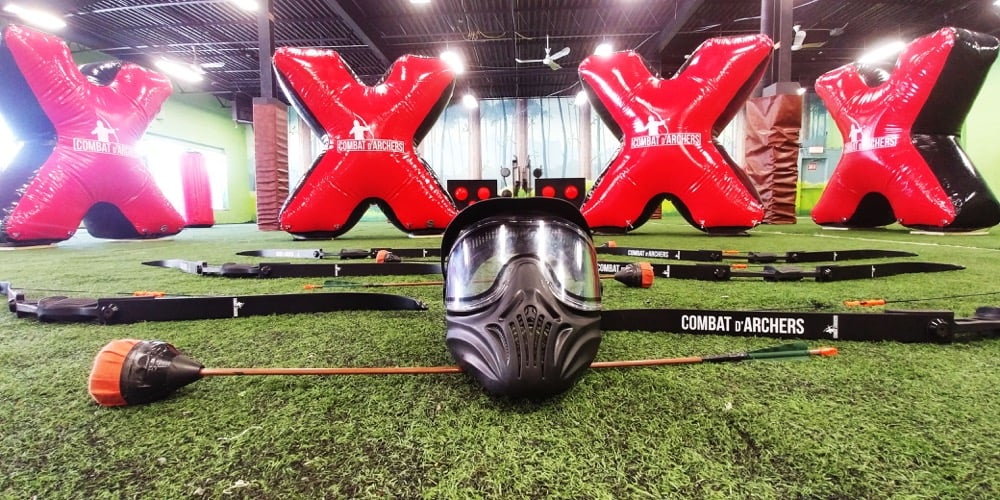 The equipment was meticulously chosen to provide the best and safest Archery Tag experience for our guests. Each participant receives a protective mask, an arm-guard, a bow and foam tipped arrows.
Each group spends 20 minutes in the training room where you practice shooting on our Giant inflatable Dart Board with Velco-Tipped arrows!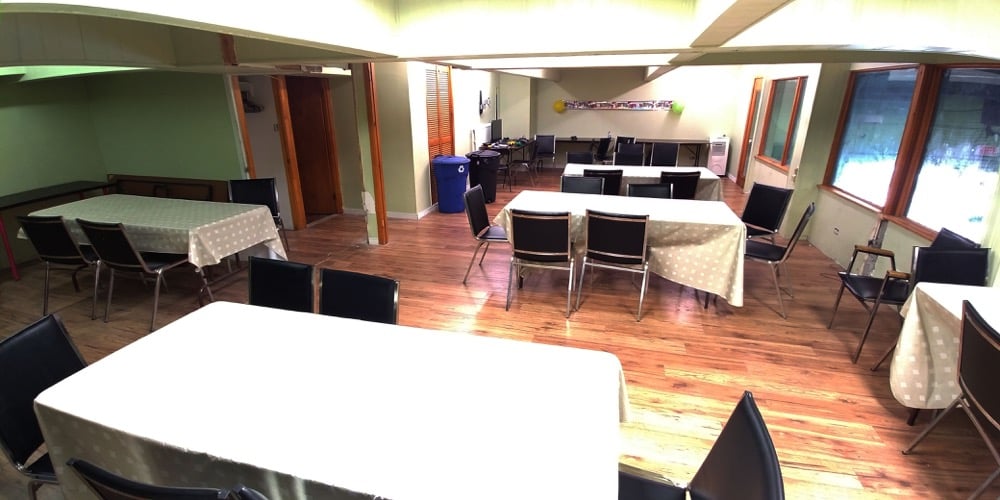 The Party Room comfortably seats up to 50 people and is located on the second floor of the castle. Groups may enjoy some private time to celebrate all while observing the games from the windows.